We Understand Vendor Motivations
Knowing what makes media vendors tick gives us a distinct advantage:

• Is the sales rep facing his or her manager on Monday morning with an empty sales sheet?
• Is the manager just a few sales away from a quarterly bonus?
• Has your vendor made budget for the month?
• Are sales reps trying to sell a certain product because it's the right thing for your brand, or because they get a bigger commission on it?
• Why is it that sales managers approve lower rates for some clients and not others?

The key question is, how motivated are vendors to add your revenue to their bottom line? Knowing what happens on the "other side" of the conversation is a powerful negotiation tool.


Proudly Female Owned
Efficiency Media is a female-owned business. Our work environment is friendly and empowering. We create a strong loyalty and dedication among our team members.
Amy Abrahams, Owner

Before opening the doors at Efficiency Media, Amy spent 12 years selling Chicago radio. Her radio sales career includes nine years at WTMX-FM, The Mix, where she was awarded the Presidential Sales Award by Bonneville International, the station's owners. The award is given annually to one seller nationwide who excels most in creating and developing success for new advertisers, client service and commitment to the company's core values. Additionally, Amy was the local sales manager for WLIT-FM where she was responsible for the local sales staff, their budget and many client brainstorming facilitations. While at WLIT, Amy was also given the responsibility of hiring and training all new employees of the six Chicagoland Clear Channel radio stations. Amy started her career selling Spanish radio for WOPA.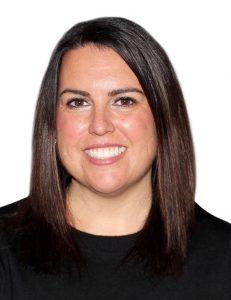 Michelle Marlo, Director of Media Planning

Michelle brought a unique quality when she joined Efficiency Media in 2012: having expertise on both the planning and buying side for local and national media. Providing strategic analysis on market research, competitive spend and media consumption is something that Michelle enjoys brining to the table. While managing day to day relationships with clients is currently her main focus, she is also highly experienced in buying all media platforms including print, radio, broadcast TV, cable TV and digital for clients including AMITA Health, Orlando Health, Sport Clips, Terlato Wines, Crate&Barrel, CNA Insurance, Northwestern Hospital, Health Alliance, and DePaul University. Michelle joined Efficiency Media with over 10 years of media planning and buying along with account management experience from SpaceTime. During her tenure with Efficiency Media, her media insights and strategic thinking have proved an asset for every account.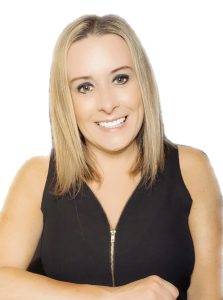 Melanie Ivanov, Director of Media Planning

Melanie comes to Efficiency Media after spending almost 13 years at her former agency, SpaceTime. She provides in-depth knowledge in both local market and national media planning and buying. Her extensive media planning experience includes over 120 DMAs throughout the country after eight years managing the Jimmy John's account. Melanie has spent many years buying spot radio, television and cable, outdoor and transit, local print media as well as professional and college sports sponsorships. She also has more than 10 years of experience on the healthcare side, having managed the media support for Northwestern Hospital, the Loyola University Health System and Northwest Community Healthcare.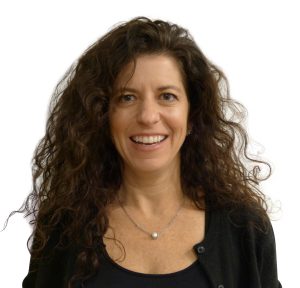 Marci Crane, Broadcast Director

Marci is a 20 plus year veteran in the media industry. She has worked in large firms such as J. Walter Thompson & Starcom and boutique firms, GRP Media, Two X Four and now Efficiency Media. She has honed her skills by servicing a broad range of clients from the automotive, pharmaceutical, financial services, quick service food, professional sports, tourism, and legal the industries. A sampling of clients include Ford Motor Company, Lexus, Toyota, Fox Movie Studios, Chicago White Sox, Northern Trust, Amita Health and Warner Lambert. By virtue of all this experience Marci is an outstanding negotiator and understands the value of superior customer service to her clients.
Jessica Rhea, Senior Media Buyer

Jessica brings more than 10 years of media experience to Efficiency Media. In her most recent role at RPM, Jessica was responsible for overseeing all research and media planning while handling media negotiations on several accounts. Throughout her time, she has honed her skills on both print and outdoor buying working accounts such as Gatorade, Kraft Pizza Co., Horseshoe and Harrah's Casinos, Tier II and Tier III Automotive, White Hen, 7-Eleven and Field Museum. Jessica began her career at Foot, Cone & Belding in Chicago as an assistant media planner on national accounts.
Suzanne Racz, Senior Media Buyer

Suzanne joins Efficiency Media with 20+ years of experience in the media buying industry. She has predominantly worked in large agencies such as PHD, Zenith, & GroupM where she handled markets of all sizes. Suzanne has experience buying for a wide variety of clients in all major categories such as American Family Insurance, AT&T, Ikea, John Deere, SC Johnson, Universal Pictures, Chase Bank and General Mills. Her automotive roster includes Jaguar, Land Rover, Volvo, Toyota, Lexus, Dodge/Chrysler/Jeep, & Mercedes. Suzanne's focus is to deliver accurate media schedules going above and beyond to produce quality results. She is a fair negotiator who is committed to achieving the individual advertising goals of each client, maximizing return on investment.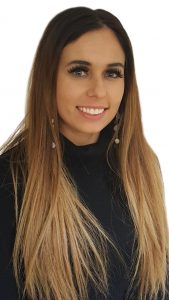 Sylvia Talavera, Digital Director

Sylvia brings with her 10 years of extensive experience in all forms of digital/online marketing, media planning, buying and negotiating. Her knowledge includes online display and video, mobile, lead generation, affiliate programs, search marketing/PPC and email marketing. She has also worked on various social media initiatives including paid Facebook, Twitter and LinkedIn campaigns as well as developing a social influencer/blogger content strategy. Sylvia has worked with industry trendsetters including Q Interactive (formerly CoolSavings) and Groupon to create sustainable DR campaigns while working closely with the analytics teams to maximize ROI. She has also worked at both Lipman Hearne and FRED and Associates where she built campaigns for various clients including Tootsie Roll, Avery, University of Cincinnati, Elmhurst College and DeVry.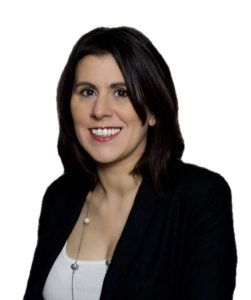 Christina Swanson, Social Media and Digital Specialist

As a member of the Efficiency Media digital team, Christina helps our clients amplify their message on social media. She has a well-rounded perspective of the digital landscape and has led a wide range of paid and organic campaigns. Christina loves a challenge and has worked with businesses of all shapes and sizes. Her client roster has included blue-collar trades, e-commerce businesses, industry influencers, and even a T.V personality. With a decade of experience in social media and digital marketing, our clients know they are in good hands with her.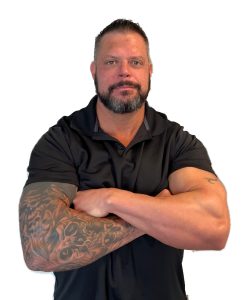 Jed Dodds, Senior SEM Data Analyst

Jed has had an extensive career working in the digital world dating back to 2006. In addition to vast experience with Google and the entire paid search space, Jed has senior level proficiency with PPC, SEO, e-mail marketing, SMS, social, OTT and programmatic buying. The sizable budgets that Jed has managed over the years and his 26 active Google certifications have allowed him to be a beta tester for several Google products giving Jed unparalleled insight into the world's largest search engine. He has managed significant digital investments for clients such as General Motors, NFL Shop/Fanatics, Loreal, Disney, Zillow, Build a Bear and Stellantis Brands (Dodge / Jeep / Ram / Chrysler). Jed shares his wealth of paid search knowledge as a guest lecturer at Full Sail University & University of Tampa. In Jed's spare time, he is an accomplished jazz trombone player, a volunteer at the Pinellas Humane Society and a former top 10 national super heavyweight bodybuilder.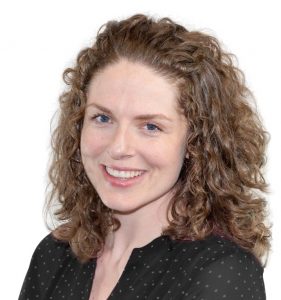 Trista Countryman, Traffic Director / Senior Media Buyer

With over 11 years of media planning and buying experience, Trista brings a wealth of knowledge to Efficiency Media. During her 10 years with Noble / Gatesman, Trista developed and implemented media campaigns of all sizes, both national and local in scope. She has been involved at every level of the project from managing budgets to overseeing the planners and buyers, from researching industry competitive and new media to trafficking of all traditional media. Trista is also a seasoned negotiator for TV, radio, print, digital, outdoor, and sports sponsorships.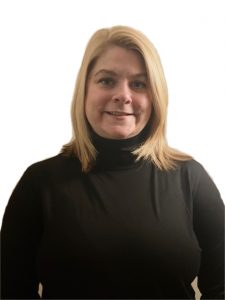 Laura Liden, Accounting

Laura joined Efficiency Media with over 8 years of industry experience. In her most recent role with SPM Marketing and Communications, Laura served as the Media and Traffic Coordinator. In addition to working with both clients and vendors to traffic radio, TV, cable, print and billboards, Laura also worked in the billing department to coordinate all client invoices.